31 Jul

Arches 88 at Takach Paper International

Originally created decades ago for the silkscreen process, Arches 88 has found a following for many different types of printmaking…and we have it at Takach Paper International

Arches 88 ideal for the silkscreen process: it features a very white crisp shade, it is very dimensionally stable, provides a wonderful smooth level surface along with a hefty weight in both 300gsm & 350gsm – all the attributes needed and expected from a paper suitable for serigraphy. A silkscreen printer can easily lay down 50 to 100 colors on this sheet without a problem.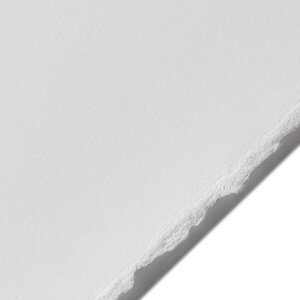 Arches 88 es ideal para el proceso de serigrafía: presenta un tono nítido muy blanco, es muy estable dimensionalmente, proporciona una maravillosa superficie lisa y nivelada junto con un peso considerable tanto en 300 g/m² como en 350 g/m²: todos los atributos necesarios y esperados de un papel adecuado para
serigrafía.
Una impresora de serigrafía puede colocar fácilmente de 50 a 100 colores en esta hoja sin ningún problema.