05 Jan

Takach Paper International – A Paper supply update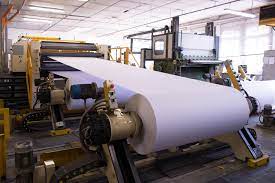 Due to supplier and shipping challenges, product availability may be delayed.
Key influences of these changes include a shift in the U.S. remote workforce, global supply chain disruptions (particularly the paper market), and national labor shortages, which drove evolution as companies looked for new ways to reach consumers. We expect this period of rapid change to continue through 2022, as the print industry adapts to changing consumer demands and ongoing economic instability.
Here at Takach Paper International, our staff strives to get your paper to our customers as soon as we can, so your Art project can begin!
We are constantly monitoring these changes and will keep our valued customers informed.
Do visit our site at www.takachpaper.com to see our new beautiful Thai Unryu Paper.
https://www.takachpaper.com/product-category/thai-paper/  
We have exciting new papers, that we will be showing shortly!
We will always offer the best prices possible and look forward as always to our customers orders at Takach Paper International.
Wishing you all a prosperous 2022 and the opportunity to serve you!