14 Jan

Thai Unryu Mint Green – Takach Paper International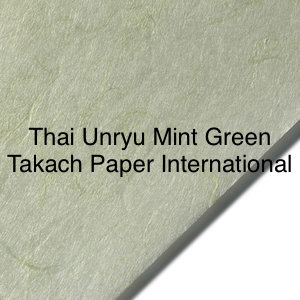 Thai Unryu GREEN, spring time in the winter!
This beautiful Thai Unryu paper is crisp and clean. Lights up a wall, art…perfect for coffee table coverings, art mountings…..
Beautiful in the kitchen or under a plant! Endless uses. Does not rip, easy to fold and reuse
Order today while we have it in stock!
see it back lit here https://www.takachpaper.com/decorative-paper/
order it here https://www.takachpaper.com/product/thai-paper/
Going fast…order today. Order over 15 sheets and get one new color of your choice!
Its springtime in the winter!