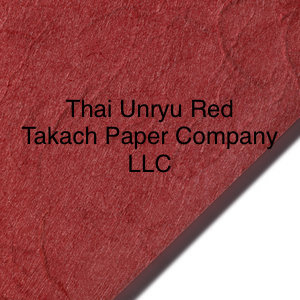 01 Feb

Thai Unryu Red

All online orders from now until February 14 will receive one beautiful sheet of Thai Unryu Red in their order. This extraordinary paper can be used to decorate, gift wrap, or put over a lamp to illuminate your space.
Striking….and perfect for Valentines Day!
Check out our other colors at
www.takachpaper.com and go to Shop.
See Thai Paper. Email: sales@takachpaper.com
Let cupid bring you something special!